You might have the greatest product or service in the world, but if you can't tell your story in a captivating way, it won't sell. Persuasive content writing is essential for engaging an increasingly skeptical audience. The right words can make the difference between increased revenue and missed opportunities.
Content Writing & Marketing
Website Content: every website is different, meaning that each one requires original content. Our writers are skilled at creating compelling SEO-friendly copy that highlights your brand voice and drives conversions.
Blog Posts: we write original posts on topics related to your industry – resulting in high-quality blog content for every business size and type. Numerous studies have found that business blogs are an effective SEO strategy for increasing search engine rankings and attracting targeted traffic.
Email Newsletters: every email campaign should have a goal – whether it's increasing sales or building brand awareness. We'll create copy that inspires people to click through and act when they land on your website.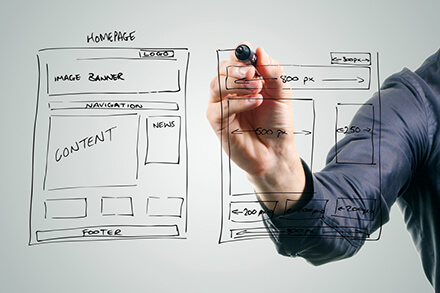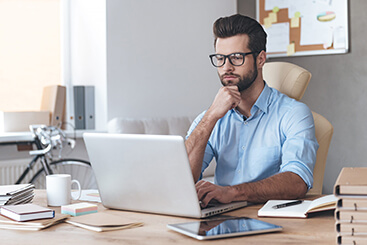 Professional Content Writers
Apple Orange can help you craft messages that compel people to act – whether it's buying your product, sharing the story with others, or becoming a loyal customer for life. We're passionate about what we do and dedicated to delivering results like increased traffic, improved search engine ranking, and heightened social media exposure. We work hard, so you don't have to.
Additional Writing Services
Social Media Content: we provide daily or weekly social media content across all major platforms, including Facebook, Twitter, LinkedIn, and Instagram.
Product Description: we write accurate, compelling product descriptions so you can showcase your products in the best possible light. We know how to describe complex or technical items in simple, straightforward language that customers can easily understand.
News Releases: we write newsworthy press releases about your business and its milestones – ensuring you get the right coverage from local media outlets as well as industry blogs and websites.
White Papers: we create informative, data-driven papers that showcase your expertise in a specific industry or topic. These resources are great for nurturing leads into new business opportunities and building brand loyalty among existing customers.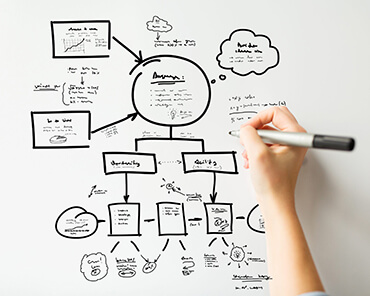 What Makes Our Writing Standout?
Every writer on our team is a seasoned communicator and proven wordsmith. They know how to create content that engages your audience, builds trust between you and your customers, attracts new leads, and influences the way people think about purchasing from you or working with you in another capacity.
Good content is relevant, accessible, and informative. It must be written in a way that invites readers to engage with your brand – whether it's by sharing the article on social media or forwarding it to their colleagues. If they can't easily follow what you're saying or don't feel compelled to act, chances are your writing isn't effective.
We never use automated tools or boilerplate language to generate our content. We craft fresh, engaging copy from scratch for every client and individual project. And if you're looking for a way to repurpose existing blog posts into something new (like an ebook), we can help with that too. We'll take your best work and make it even better.
Our content writing expertise spans many industries and topics, including finance, technology, healthcare, law, marketing, and more. We're familiar with the nuances of each sector and how to communicate your message in a way that resonates with readers searching for useful information about those topics online.
We take pride in our work, so we'll revise anything you're not satisfied with until it meets – or exceeds – your expectations.  Contact us today to learn more!