Reputation Repair & Management
Reputation management is a term used to describe how companies and brands can keep their online presence in check. With the rise of social media sites and apps such as Facebook, Twitter, and Yelp, it has never been easier for unhappy customers to voice concerns or dissatisfaction with products or services they have purchased from businesses.
Why is Reputation Management Important?
Reputation management is vital because, in today's social media-driven world, it has never been easier to voice an opinion online. If you own a business or are the head of one, there will be times when customers do not have positive remarks about their experience with your company. This can lead to negative posts appearing on search engines which could cause potential new customers to be discouraged from buying your products.
By using the services of a reputable reputation management team such as Apple Orange, you can rest assured that these negative posts will either be removed or also suppressed in a way that they won't appear prominently in search engine results. This will, in turn, result in more customers interested in the products you offer and allow your business to flourish online.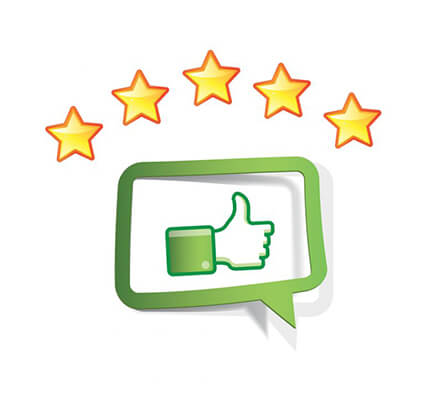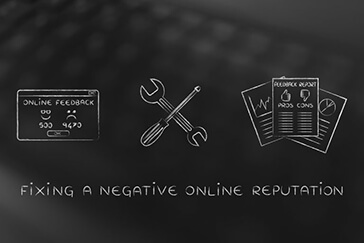 Reputation repair involves monitoring your online presence, ensuring that when a customer types in your business name or the product you sell into Google and other search engines, only positive feedback and reviews come up. Negative feedback and reviews take up valuable search engine real estate, giving potential customers a reason to go elsewhere for their product or service. Apple Orange is the guardian of your online reputation.
Apple Orange can suppress and control these negative reviews, comments, and articles mitigating the damage they can cause.
How does reputation repair work?
There are a few options when it comes to repairing and managing your online reputation. Each case is handled differently and uniquely. Here are some methods Apple Orange may use when repairing and managing your reputation:
Permanent Removal: this is the first step to remove any negative articles or posts currently listed on search engine results. We use advanced strategies and optimization techniques to make the post unreadable after removing it from Google's indexing system. This means when someone searches your company name online, no bad reviews will come up.
Suppression: A downside of living in a democratic society like ours is that everybody can say anything even if it isn't true. If we can't remove a post, we work to suppress it so that the post won't appear as prominently in search engine results.
This is done by using advanced SEO techniques to minimize a negative review's visibility online and countering it with more accurate, positive information about the company so that the negative review doesn't stand out.
Reputation Monitoring: After suppressing the negative articles or reviews, we must monitor the situation regularly to ensure that the damaging information doesn't come back online. With our specially designed tools and techniques, we can monitor your company's name in real-time so that if a new article or post comes up about you or your business, we will take appropriate action to suppress it again.
Brand Protection: Lastly, we take proactive steps to make sure your brand is safe. We monitor all mentions of the company name, whether on Twitter or Facebook and act accordingly. The process includes responding to negative comments with empathetic messages, publishing positive information that counters the negative statement, and getting ahead of possible bad press by creating quality content that showcases your products or services in a positive light.