Embroidery & Screen Printing Service
Ideal for Branding and marketing for your company with T-Shirts, Hats, Apparel and more…
Embroidery & Screen Printing On A Budget !
An excellent marketing tool for any business or event, embroidery & screen printing on apparel is one of the most impactful ways to get your brand out there. Having custom screen printing done for you, your team or your business can bring in more revenue than you might think. Whether it's a simple shirt with your company logo or something more extravagant like jackets that are embroidered – we do it all. 
Screen printing and embroidery are two forms of textile decoration. They both involve applying a design to fabric, but they differ in how that design is created. Screen printing uses a stencil with ink or paint, which transfers to garments, while an embroidery machine uses needles to apply thread and create designs on fabric. Screen printing provides more flexibility in design choices. Embroidery machines are best for applications that require higher detail work, such as logos, lettering, and team numbers in sports.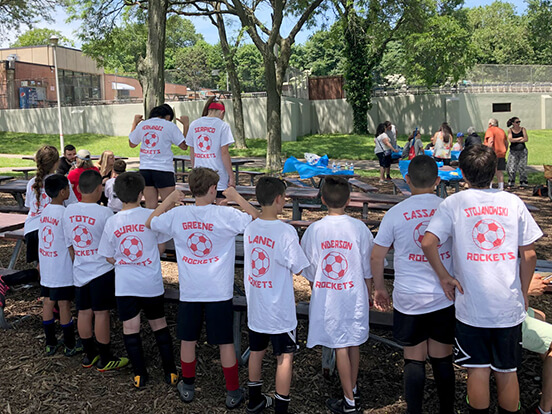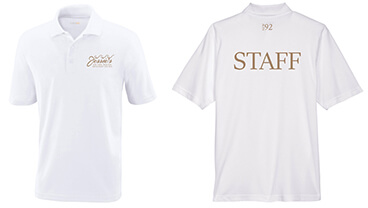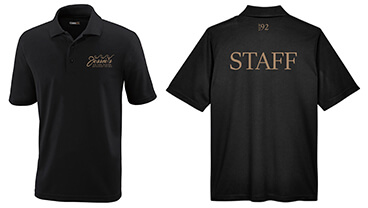 Screen Print Vs Embroidery - Which is Better?
The fabric type, color, and design you want to create are all factors determining which process is best for your application. For example, screen printing is best for lightweight fabric with a smooth surface such as t-shirts, hoodies, and jackets. It can be applied to other kinds of material, but the results are less ideal. On the other hand, embroidery is best on heavier fabric such as jackets, military uniforms, tote bags, and hats. Embroidery is not recommended for knits or other stretchy materials.
In terms of durability, the choice between screen printing and embroidery depends on how long you want your design to last. Screen-printed images may fade and break due to repeated washing and wear, while embroidery is more likely to remain intact for a more extended period because it uses thread rather than ink.
When it comes to cost, screen printing is generally less expensive. The cost may also vary depending on the fabric, the number of items purchased, and the size and intricacy of the design.
Experience the Apple Orange Difference
Apple Orange has screen printing and embroidery partners, meaning that we can offer more services at competitive rates. If you are looking for either of these types of decoration on your apparel items, our experts will work with you to find the best prints that suit your needs.
Apple Orange is committed to offering great prices, quality products, and exceptional service. Our experts have been in business for years, so they know what it takes to make your project a success.
Our team understands that every project is unique, so they work closely with each client to ensure the prints meet their precise requirements. If you are interested in using our services, including logo design and signage, contact us today.