Social Media Marketing & Development
Social media pages are no longer just a marketing gimmick or for personal use. They have become the prime means of communication between your business and its customers, clients, or prospects across the globe. Having an online social media presence not only enables you to build a reputation for your brand but it also helps in attracting potential customers who are constantly looking for information about brands on different platforms such as Facebook, Instagram, Twitter, YouTube, and TikTok.
Apple Orange offers social media campaign management services that allow you to focus on your business while we take care of the new posts for all your social media platforms. No more worries about how to keep up with social media and build your followers. We got you covered!
Did you know that Facebook has more than 2.5 billion users and Instagram has more than one billion? Each of Twitter and TikTok has hundreds of millions of users, too. Imagine the possibilities for your business if it's exposed to such a wide audience! You only need to take the first step and give us a call.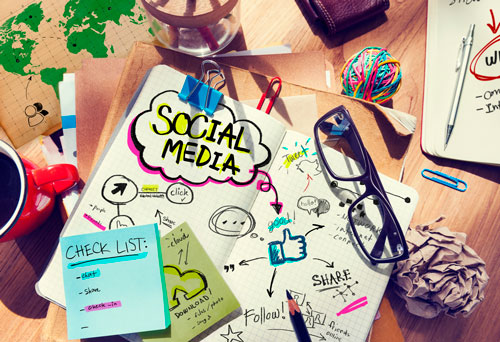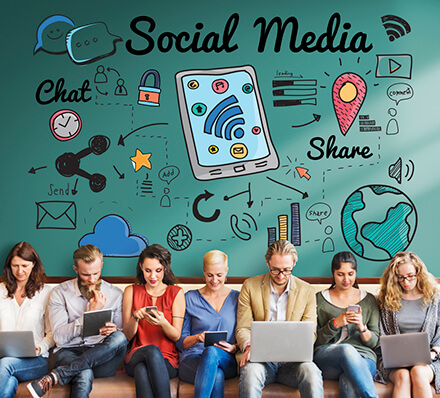 Apple Orange offers three types of social media management services so that your business can benefit from all our experience in social media marketing:
Content Marketing: We create engaging content for your social media platforms that helps your business get the right kind of attention. Our expertise in writing high-quality posts that engage the audience will drive more traffic to your website or blog! 
Social Media Management: Don't have time to keep up with all your social media platforms? Would you rather spend on growing your business? Let us manage your social media accounts for you. We are experts in building relationships with potential customers from a wide range of target audiences across social media platforms.
Social Media Strategy Development: Develop a marketing strategy with our team of professional designers, writers, and marketers so that we can build the right path to success for your brand in social media marketing. Contact us today to find out more about our social media management services.
Social Media Marketing (SMM)
Social media marketing is about using social networking platforms like Facebook, Instagram, and Twitter to create awareness about a brand, product or service. Whether you want to piggyback on the success of an already successful post or boost your own posts via paid advertisements, Apple Orange is here for you.
We use the latest data-gathering technology to track your target audience based on interests, location, and demographics. Then we create targeted ad campaigns, ensuring that the right people will see your business. That guarantees you get the highest return on your social media marketing campaign investment. Successful social media campaigns increase brand awareness as more people will like, share, and follow you on social media. As a result, expect more people to visit your website and business.